Get our team on your side.
ShipRock Management has the reputation it does because of our staff. Each member of our team offers unique skills and experiences, as well as a commitment to give you the best possible renting outcome.
---

ANDY WEYRAUCH
Broker
Andy Weyrauch has been a property manager since 2005, and specializes in project management. Andy executes on your critical success factors, helping you reach your goals.
SUCCESSES
Organized Running for a Cause, a fundraiser for Duluth Public Schools
Nominated – Duluth Young Professional of the Year, 2006
Nominated – Joel Lebowitz Award Nominee, 2008
Former Chair of FUSE Duluth
Former Duluth Chamber of Commerce Board Member
Bachelor of Business, marketing emphasis, University of Minnesota Duluth
Numerous successful property renovations and complete overhauls
Dale Carnegie Course Graduate
National Federation of Independent Businesses (NFIB) member
Duluth native
BNI Affiliated
Licensed Agent & Broker
---

BLAKE SHIPPEE
Investment Manager
Blake Shippee specializes in property acquisitions and the purchase of investment real estate. Blake has proven himself as a leader in the Twin Ports and works on properties owned and operated by ShipRock Investments.
SUCCESSES
Organized Beacon to the Bayou, a fundraiser for the Hurricane Katrina Relief Fund
Organized the annual ShipRock Art Gala supporting community artists
Duluth Chamber of Commerce member
Bachelor of Business, marketing emphasis, University of Minnesota Duluth
Numerous successful property renovations and complete overhauls
Duluth Association for Responsible Rentals (DARR), Board Member – Secretary
Dale Carnegie Course Graduate
Worked with the National Federation of Independent Businesses (NFIB), firmly supporting small business
Raised over $2,000 for the Superior Hiking Trail organizing a UMD Benefit Concert – Beacon for the Trail
Homegrown Music Festival Steering Committee Member
---

KRISTI SCHULTE
Office Manager
Kristi has been working with ShipRock Management since January, 2008 and is a licensed agent. Kristi ensures that all of ShipRock Management's procedures are run efficiently and are in the best interest of all tenants and clients.
SUCCESSES
BNI Affiliated
Leadership Duluth Graduate 2010
Member of Leadership Duluth Steering Committee
Duluth Chamber of Commerce Affiliated
Licensed Real Estate Broker
Human Development Center Board Member since 2013
---
TYLER BYSTEDT
Maintenance Manager
Tyler has been working with ShipRock Management since January, 2012. Tyler is a licensed real estate agent. Tyler's role is to coordinate, manage, and support our maintenance technicians. Tyler also works with Duluth's housing inspectors to keep every property up to rental code, hires and manages contractors and vendors, and works directly with our residents and property owners to ensure efficiency and quality for everyone involved. Tyler is an active member of NARPM (National Association of Residential Property Managers) and enjoys bowling and playing golf.
---

MIKE DOTY
Portfolio Manager
Mike has been working with ShipRock Management since February, 2016. Mike spends most of his time at ShipRock working with owner that hold larger portfolios. He works with owners and contractors to coordinate both small and large projects. Mike and his family have lived in Duluth for over 20 years, giving him a strong familiarity with the community. Mike's hobbies included gardening, hiking, marine aquarium keeping and playing softball.
---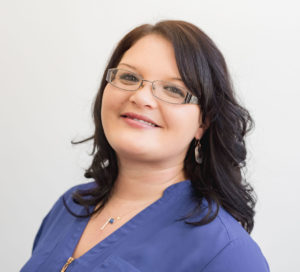 AMY JANUSIAK
Maintenance Coordinator
Amy comes to ShipRock Management with a background in the hospitality industry. This experience made her the right fit for Property Management. She is dedicated to giving the best experience possible, whether that be on the phone, processing applications or signing a lease. Amy does it all with a smile on her face and a contagious laugh.  Amy can assist with almost any question residents may have from work order requests to questions regarding the lease. When Amy is not working at the office, she is studying to get her MN Real Estate License or spending time with her three children.
---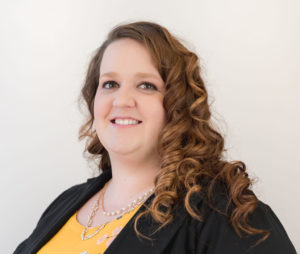 HOLLY PAXTON-DALTON
Administrative Assistant
Holly is an energetic self-starter with great attention to detail which makes her a great fit for the Administrative Assistant position. Her day to day consists of handling inbound phone calls, filing, clerical duties, and assisting office staff with daily tasks.
---
Mike Conlin
On Site Manager
Mike is our lead Technician at our Kenwood Village property, which is a 83 unit residential apartment building located in the Kenwood neighborhood of Duluth. Mike is very dedicated to this property and goes above and beyond to ensure the safety and satisfaction of the tenants. When he's not working at Kenwood, he enjoys spending time with family.
---
DAVE MILLER
Maintenance Technician
Dave has been working with ShipRock Management since July, 2007 and has 25 years of experience working in property maintenance. Dave works to resolve any maintenance issues in an efficient and cost-effective manner. Dave also responds to any after-hours emergency maintenance concerns.
---

JIM JOHNSEN
Maintenance Technician
Jim has been working with ShipRock Management since September, 2007 and has 18 years of experience working in property maintenance. Jim makes sure that any code violations are corrected in a timely manner to satisfy any inspection requests.
---

GARY SCHMID
Maintenance Technician
Gary has been working with ShipRock Management since November, 2006 and has 25 years of experience working in property maintenance. Gary can handle any maintenance request that comes his way. Gary's primary responsibility is to service the Historical Chester Terrace building in Duluth.
---

MIKE HARRIS
Maintenance Technician
Mike has been working with ShipRock Management since January, 2017. Mike has been working in the trades for 32 years and in maintenance full-time for the last 10 years. Mike helps look after the Hollywood and Williams building, as well as the rest of the ShipRock portfolio. Mike also responds to after hour emergency calls. Mike is a Duluth resident, who is a father of three and an excellent pool player.
---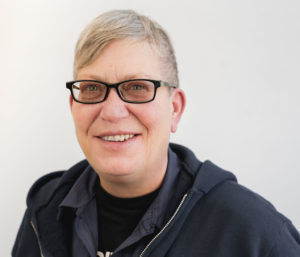 CAROLYN REISBERG
Maintenance Technician
Carolyn has worked in property maintenance for over twenty years. She responds to all tenant and property needs in regards to maintenance issues, takes care of all unit turn-overs, and help facilitate all upkeep at the properties (i.e., snow removal, landscaping etc.).  When Carolyn isn't working, she enjoys spending time with her family at their cabin.
---
JUSTIN SCHMID
Maintenance Technician
Justin has been with ShipRock for over 13 years. He is a very knowledgeable and hard working Technician. Justin is an on-site technician at our Chester Terrace Building in East Hillside. He displays a wide skill set from plumbing, electrical, and carpentry.
---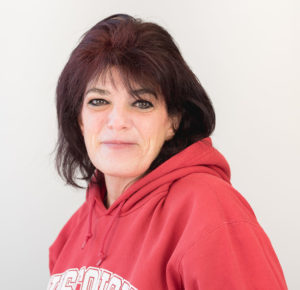 LISA SISLO
Cleaning Technician

Lisa has been in the industrial industry for over fifteen years and is an essential part to the ShipRock Management team. Lisa is a team player, reliable, trustworthy, punctual and has excellent time management which has helped her succeed in the head cleaning position.  She is responsible for the cleaning of unit turnovers and regular cleanings at various properties which includes, but is not limited to, all dusting, sweeping, mopping, vacuuming of floors, garages, entry ways, and scrubbing and sanitizing all counters, appliances, tubs, sinks and toilets, etc.  She is an innovative thinker and attacks every project head on which makes her so efficient at her job.
---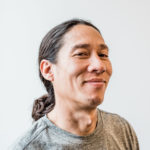 Rob Wagner
Maintenance Technician
---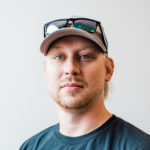 John Lewandowski
Maintenance Technician
---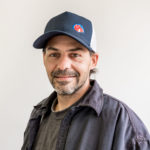 Dave Mastaw
Cleaning Technician
---
---
---